Gerard Damiani, José Pertierra-Arrojo
The objective of this project was to design a pavilion for the painting
Birth of the Virgin
by Domenico Ghirlandaio. The focus of the design was to use themes analyzed from the painting to organize the programmatic elements: a space for arrival, a space for viewing the painting, and a space for contemplation.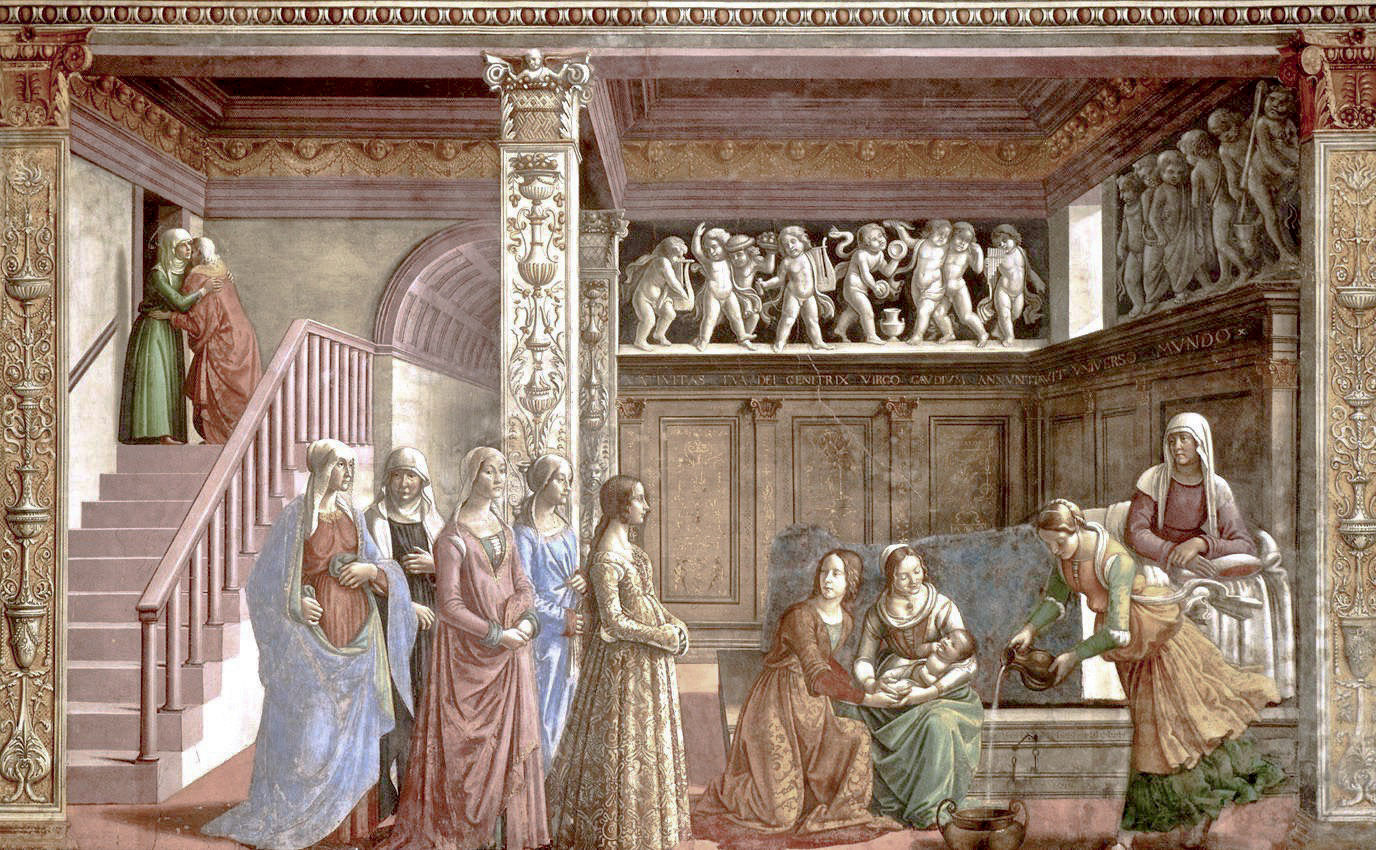 Birth of the Virgin

, by Domenico Ghirlandaio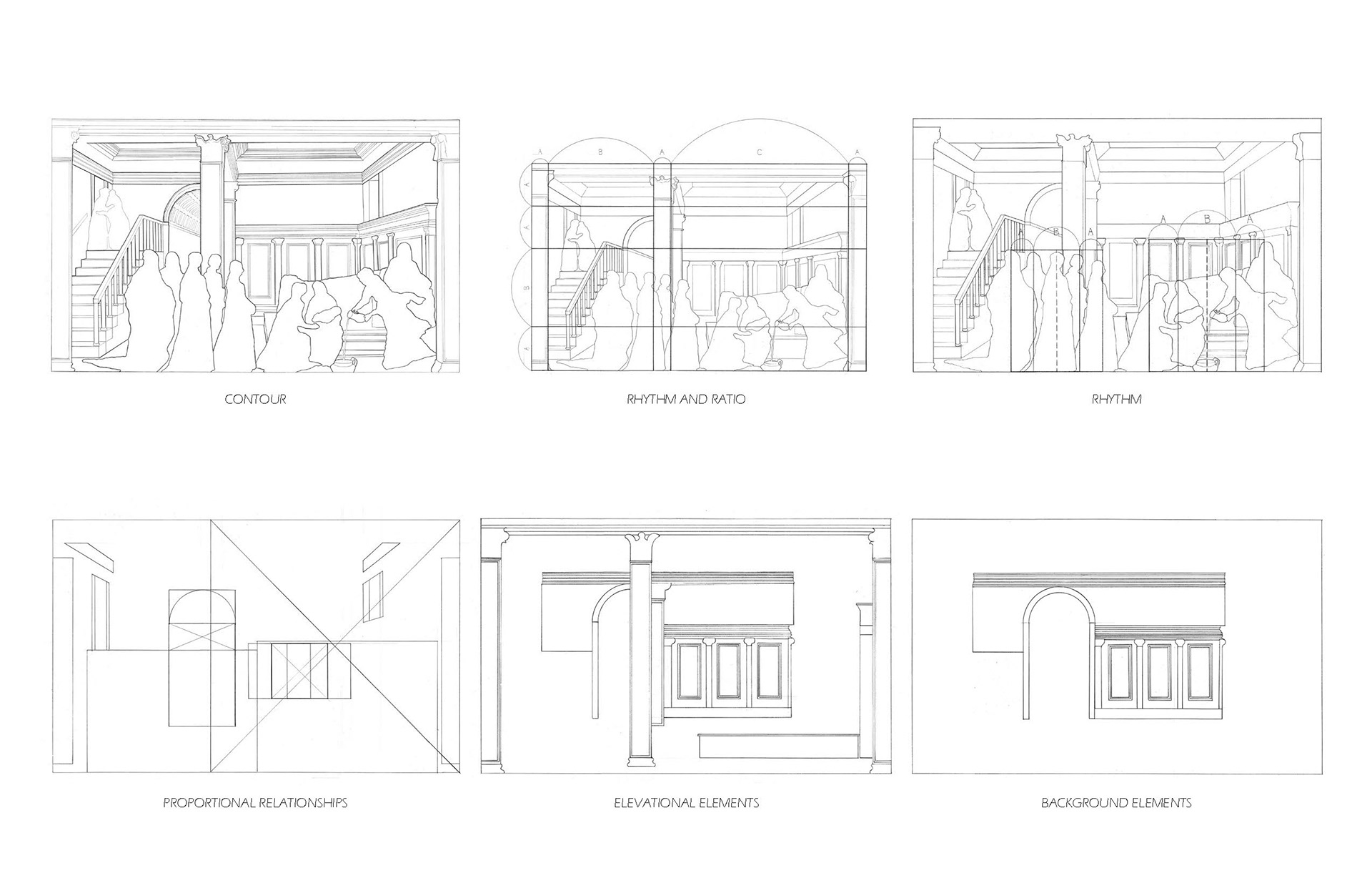 In my analysis of the design, I found that Ghirlandaio used a golden rectangle to create a simple hierarchy. He placed divine objects such as the cherubs and the birth of Mary in the square, and supporting elements in the secondary rectangle such as circulation spaces. This idea was reflected in my design by using a golden rectangle to organize the spaces. The primary spaces, such as the pavilion, the lecture area, and the garden took the form of squares while circulation and supporting spaces became rectangles with direct alignments to the spaces they connected.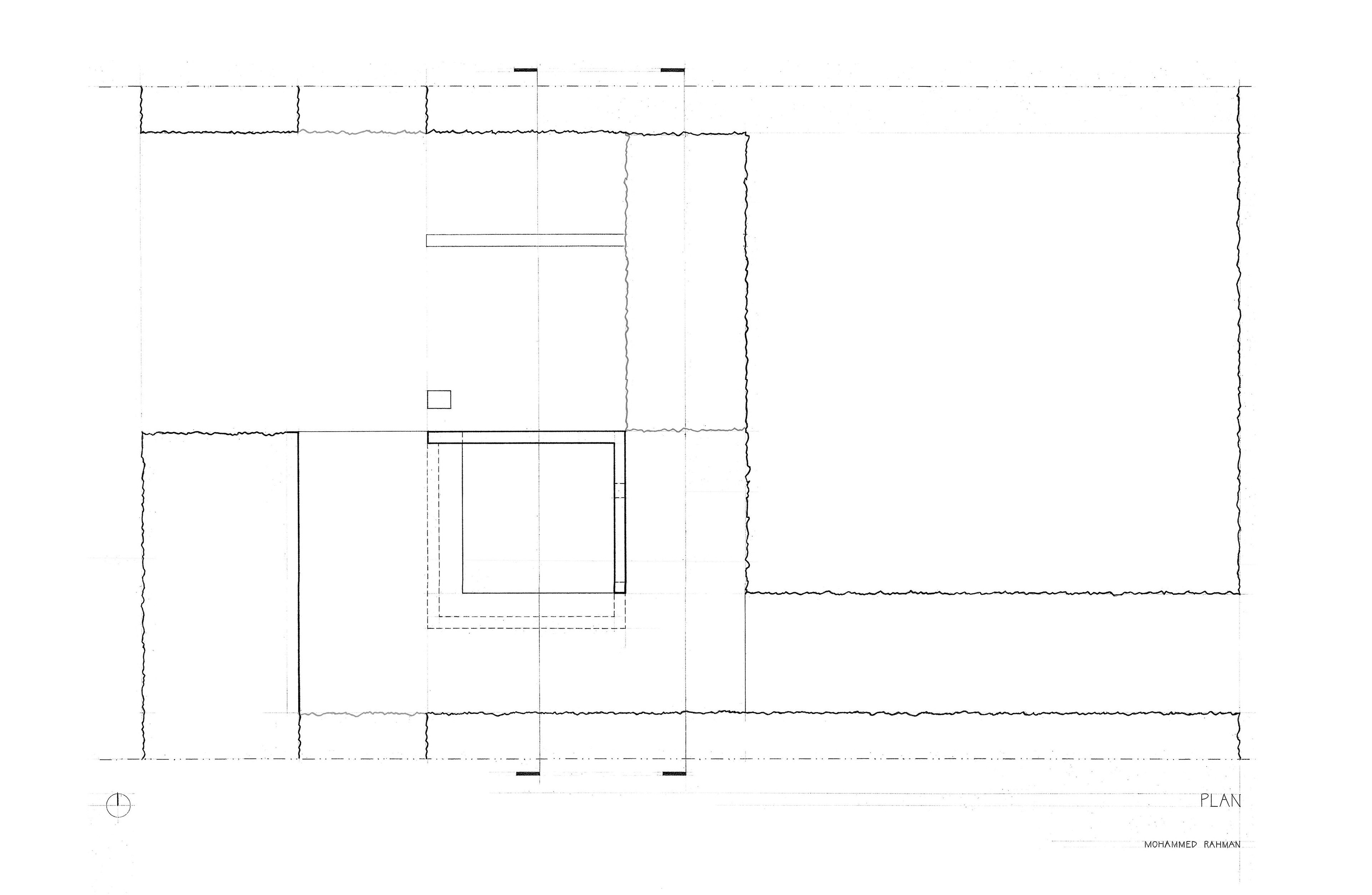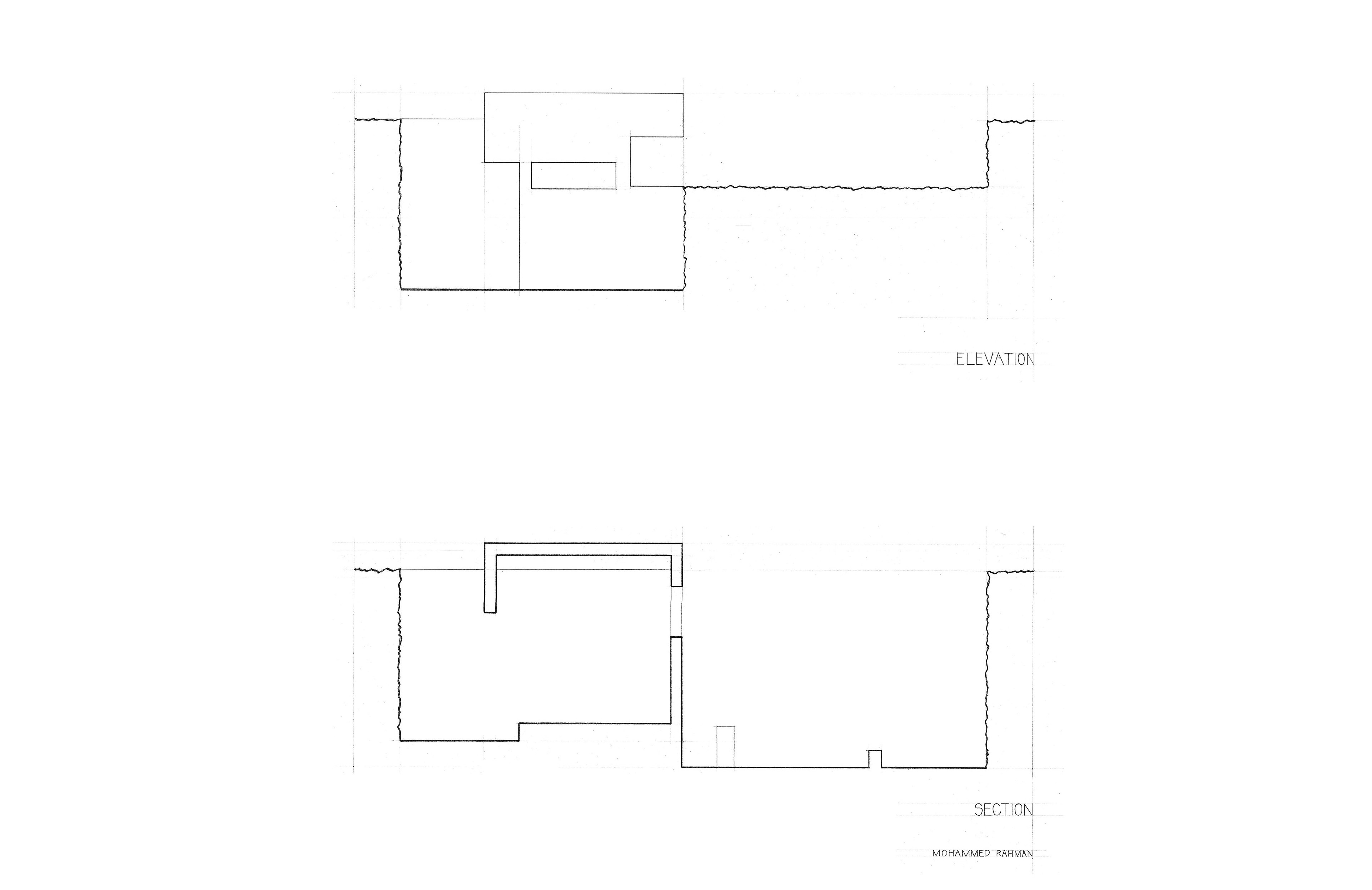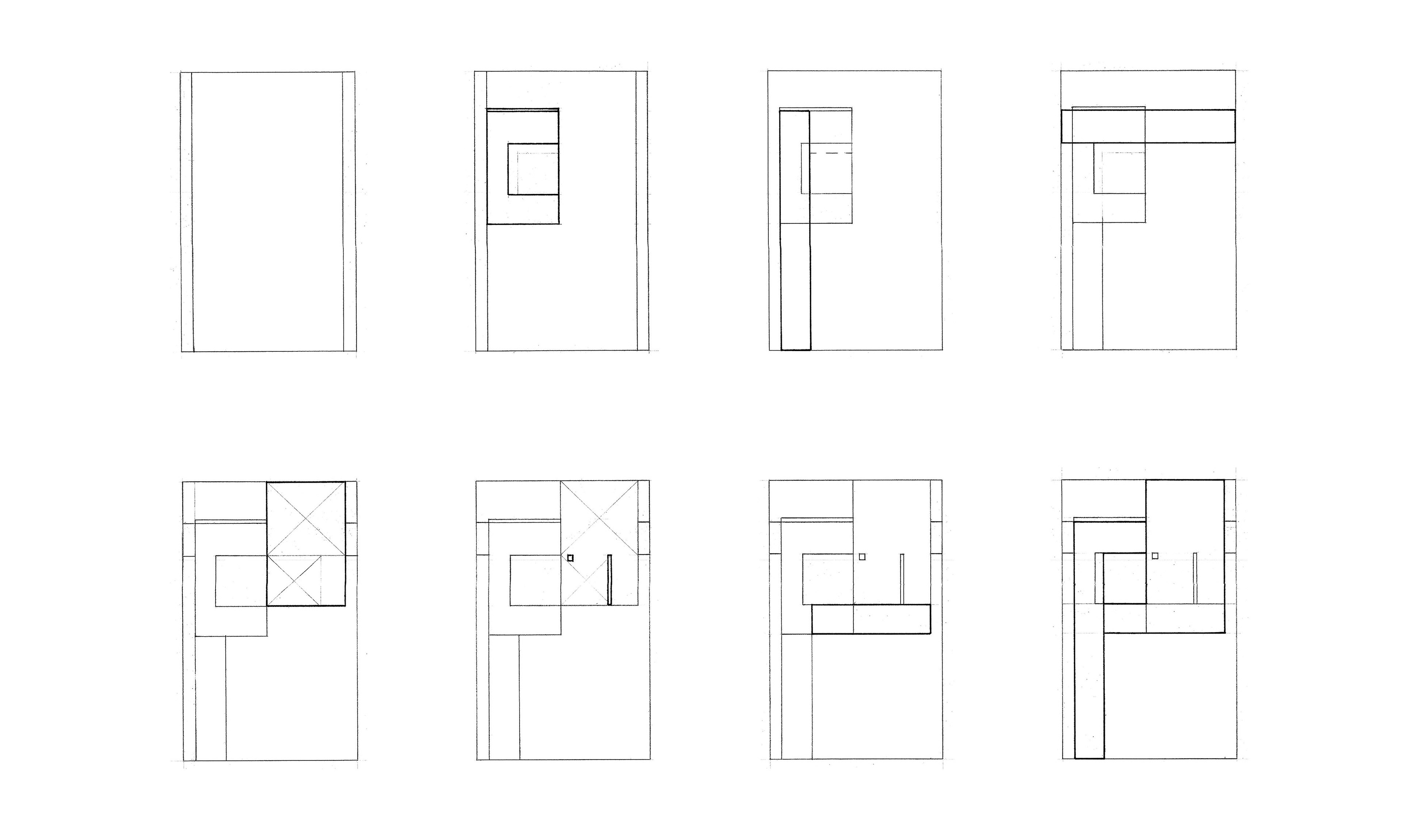 Plan, section, and elevation of the final design along with diagrams
showing the different spatial zones.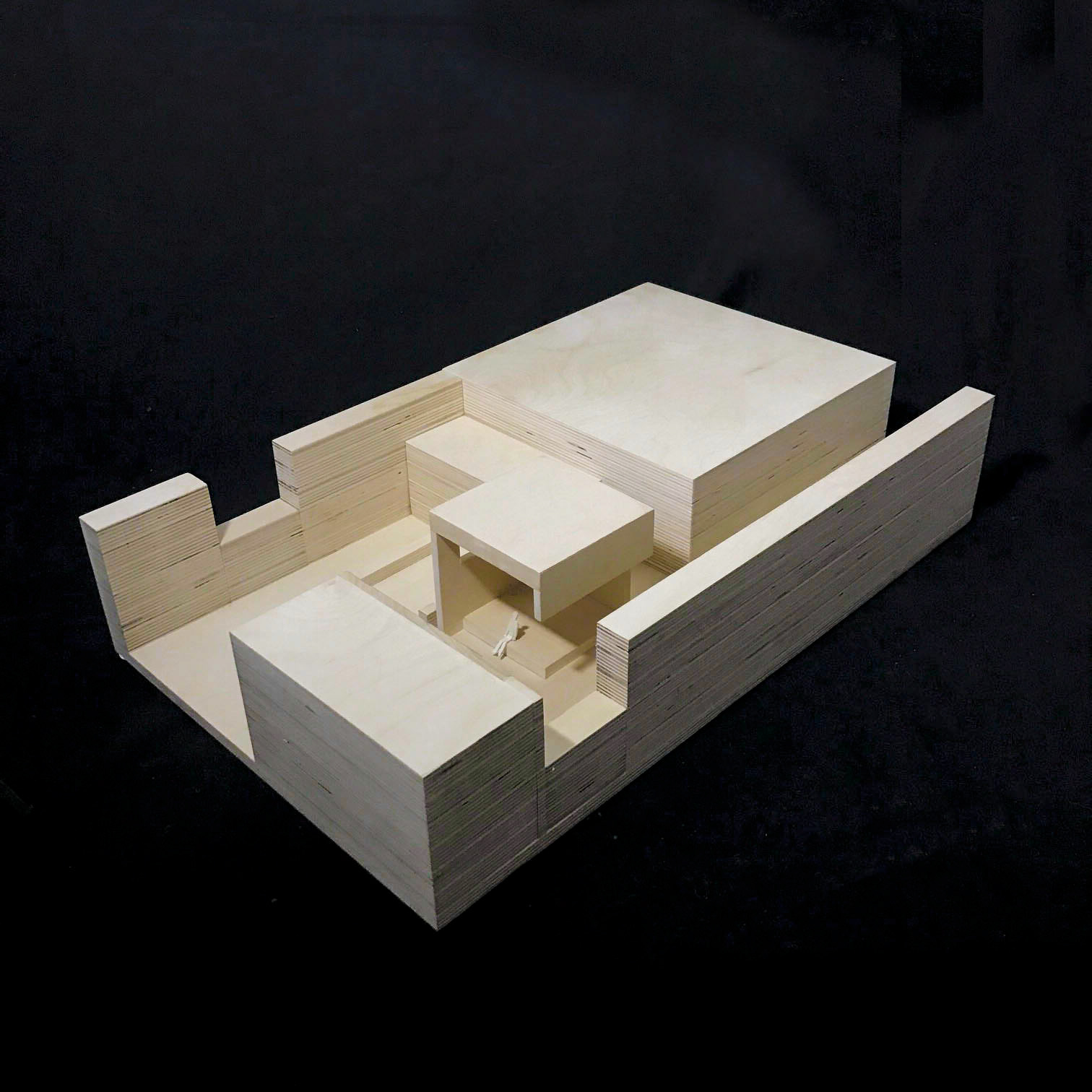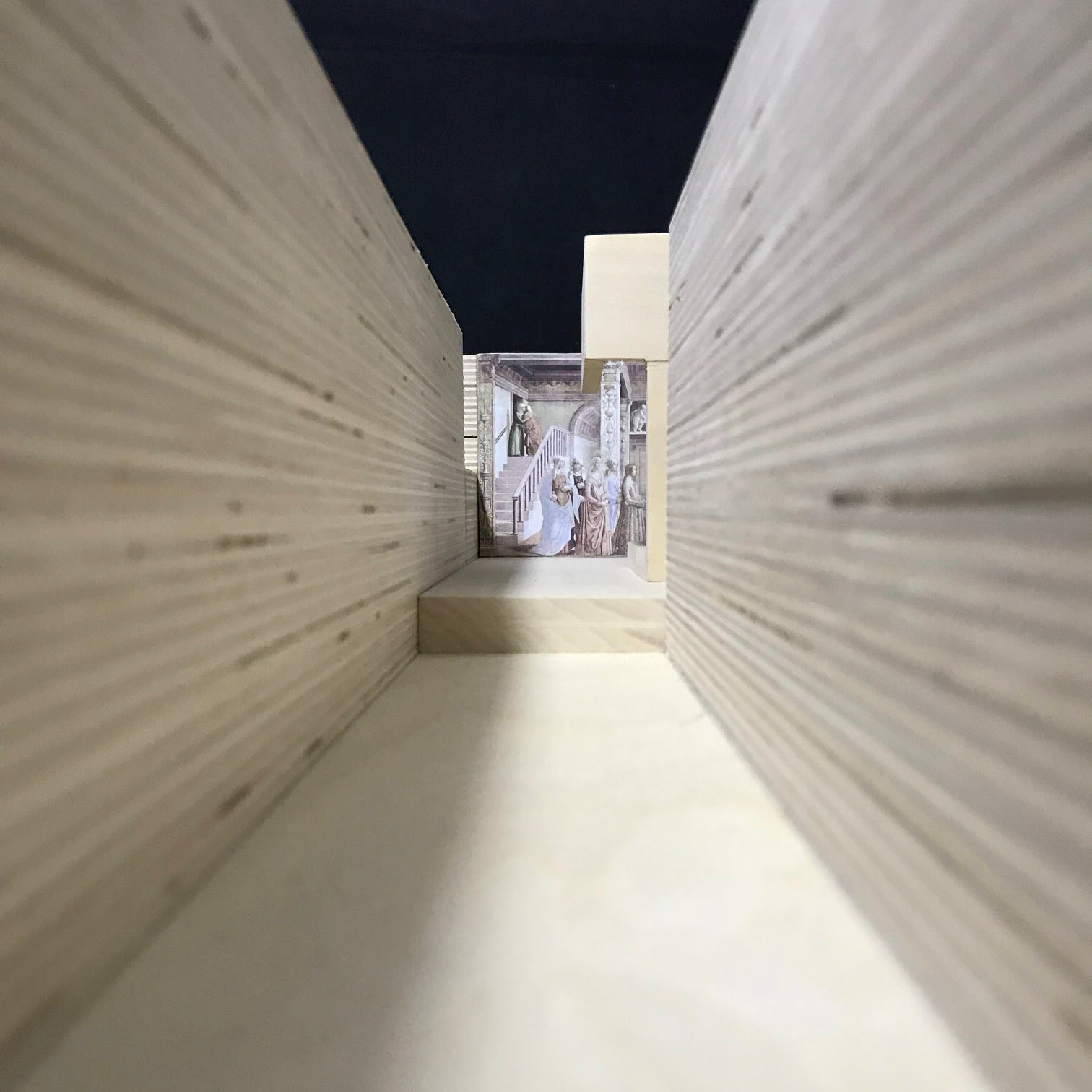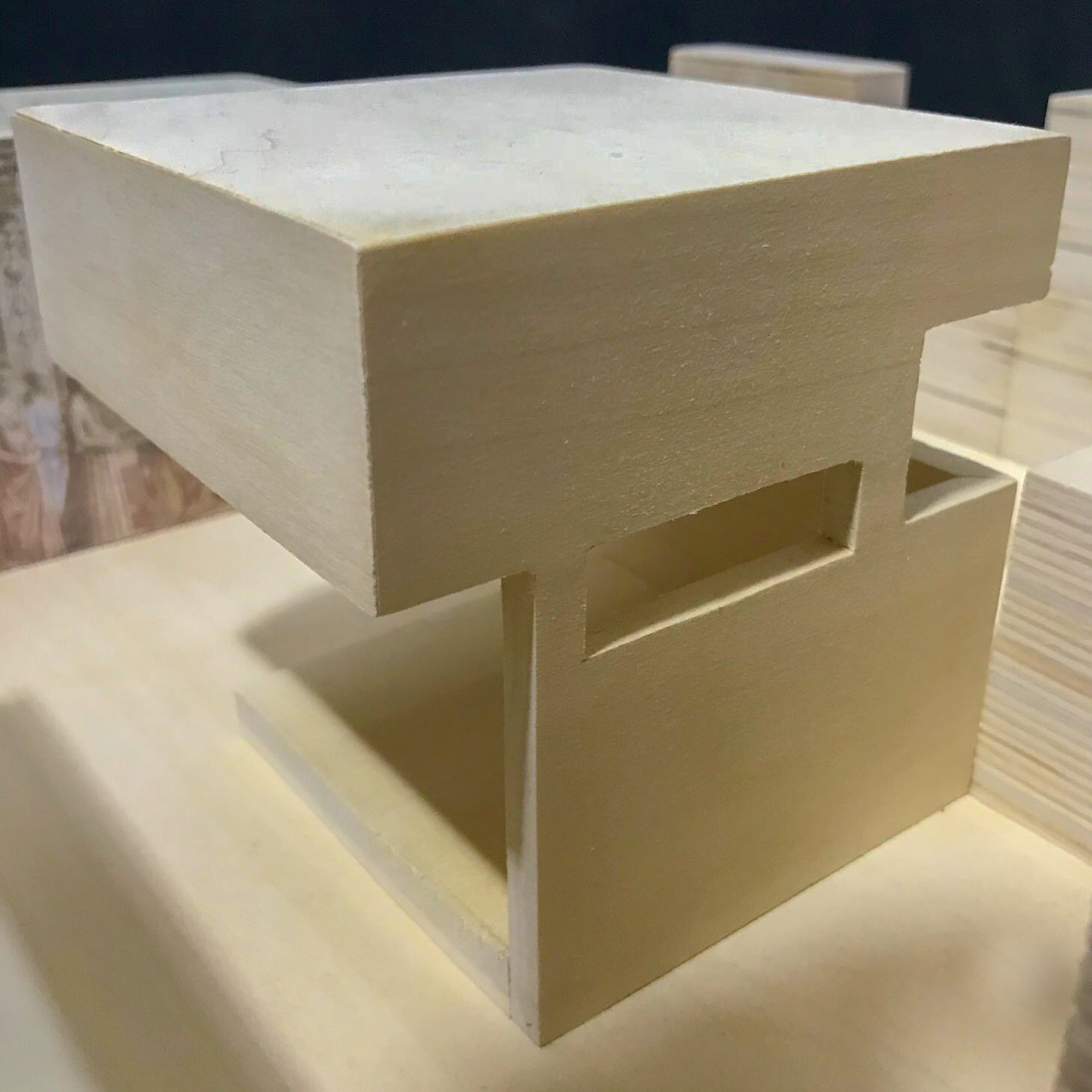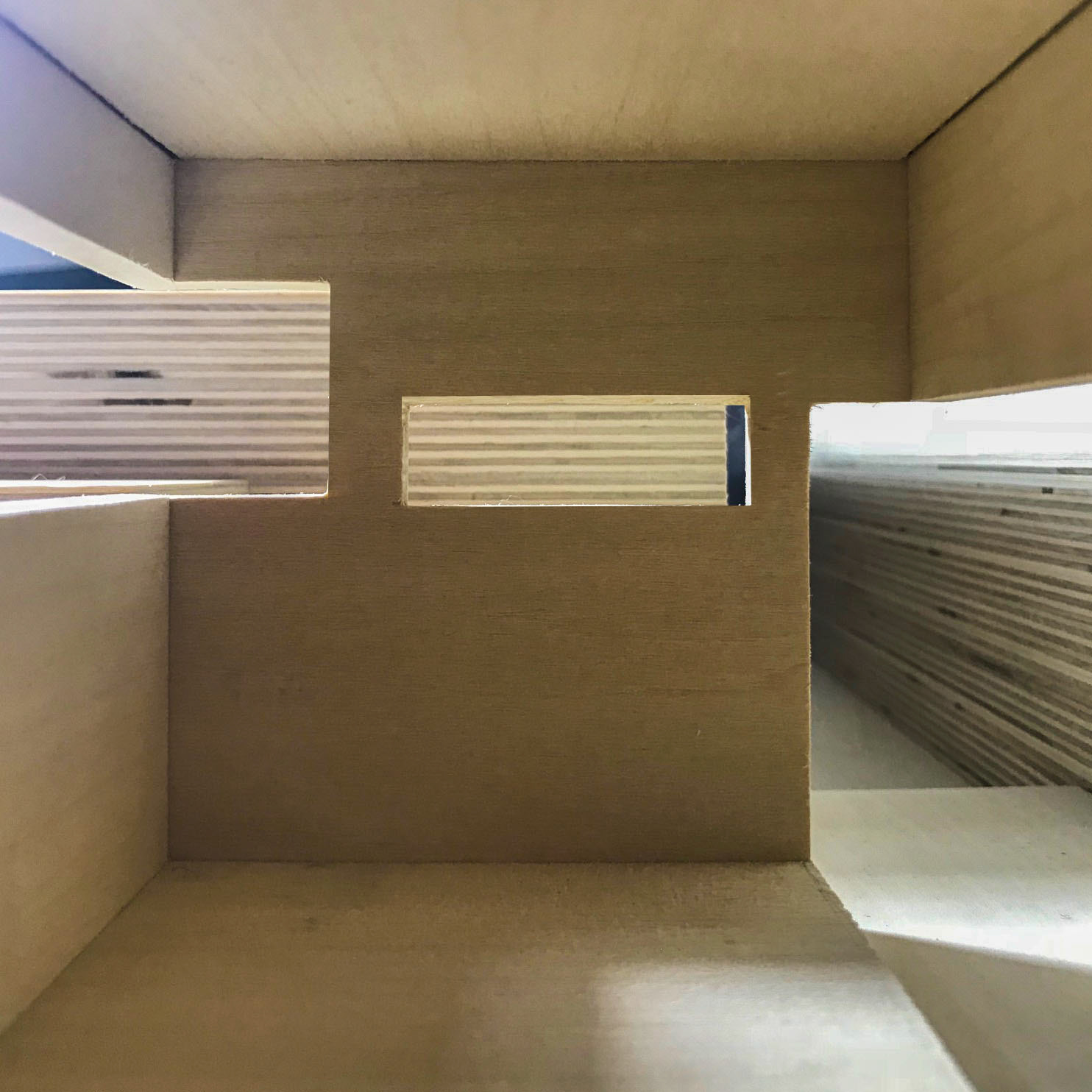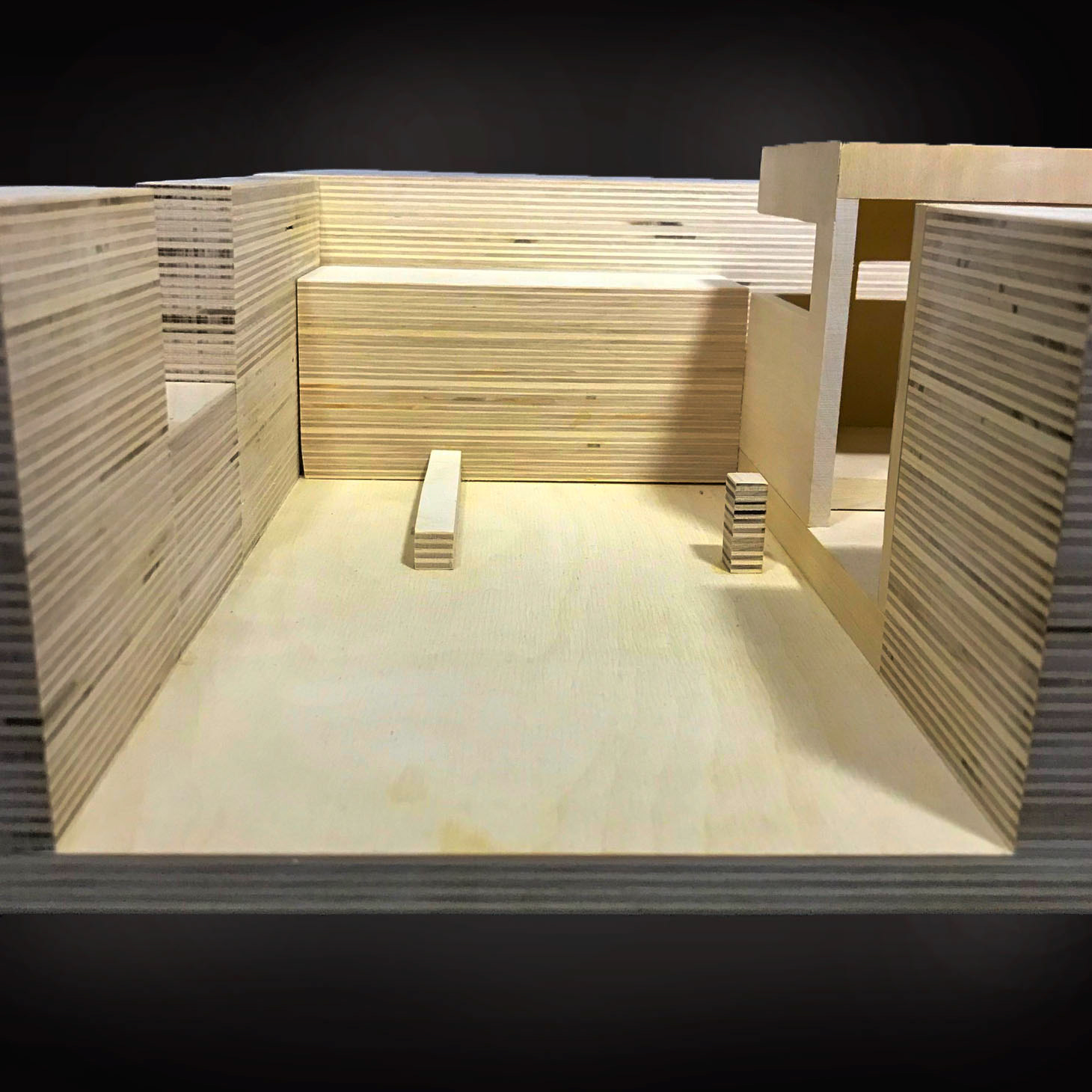 Photos of the final model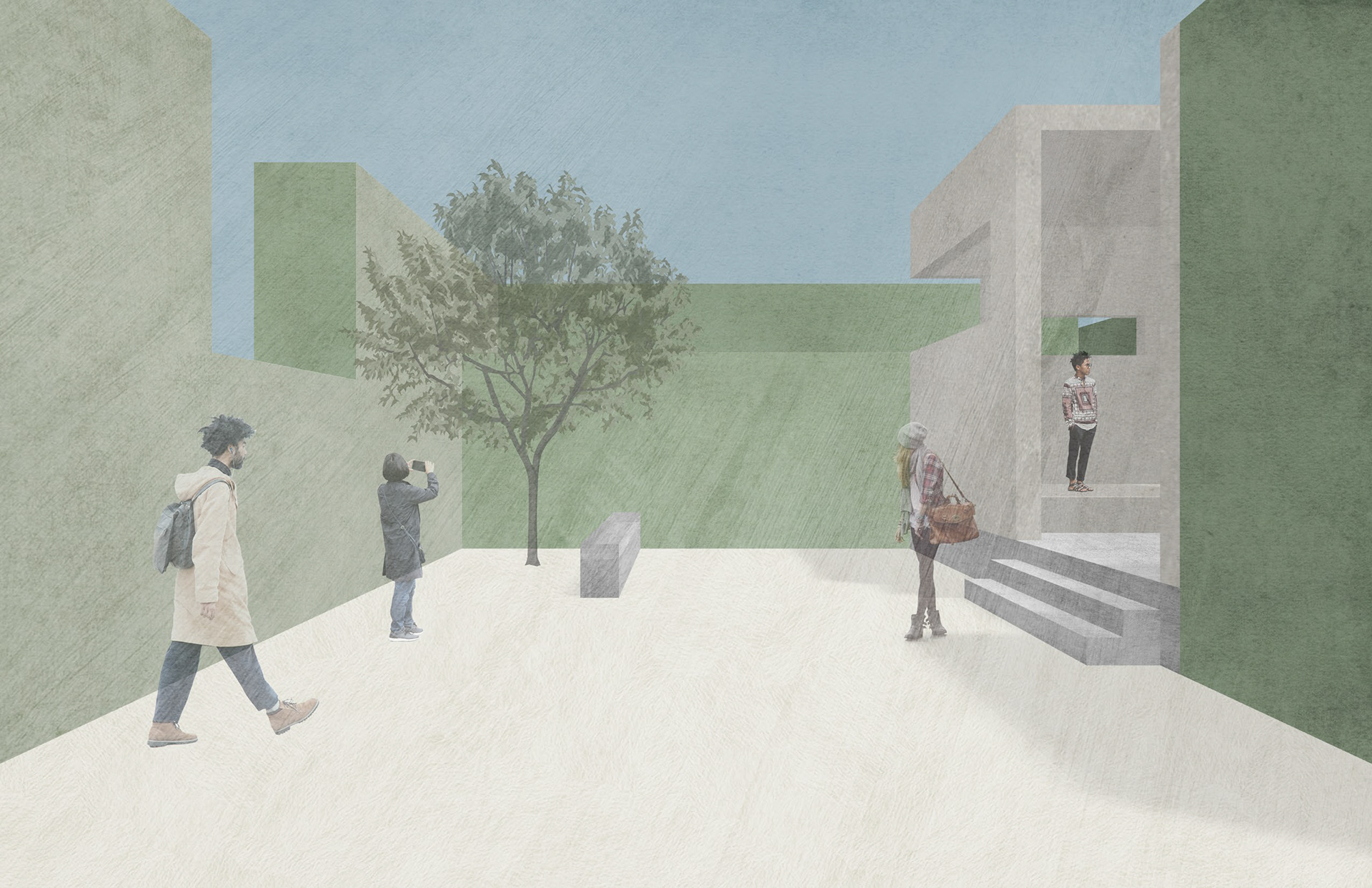 A rendering showing the light, atmospheric, and spatial
qualities of the garden and lecture area.