Kai Gutschow, Annie Ranttila, Jennifer Szczesniak, Brian Peters
This is a continuation of the project: ART PAVILION I. While the previous project was centered around the idea of program and its affect on space, this project seeks to understand the implications of site characteristics and how it affects experience, while maintaining the same program: a space for arrival, a space for viewing, and a space for contemplation.
The site is located next to Panther Hollow Lake in Pittsburgh, PA. Initial site visits described the landscape as very open and a popular space for people to come and relax. Therefore, the underlying concept in the design of the new art pavilion was to create a very private and intimate space in a natural, urban setting while remaining humble in respect to the landscape.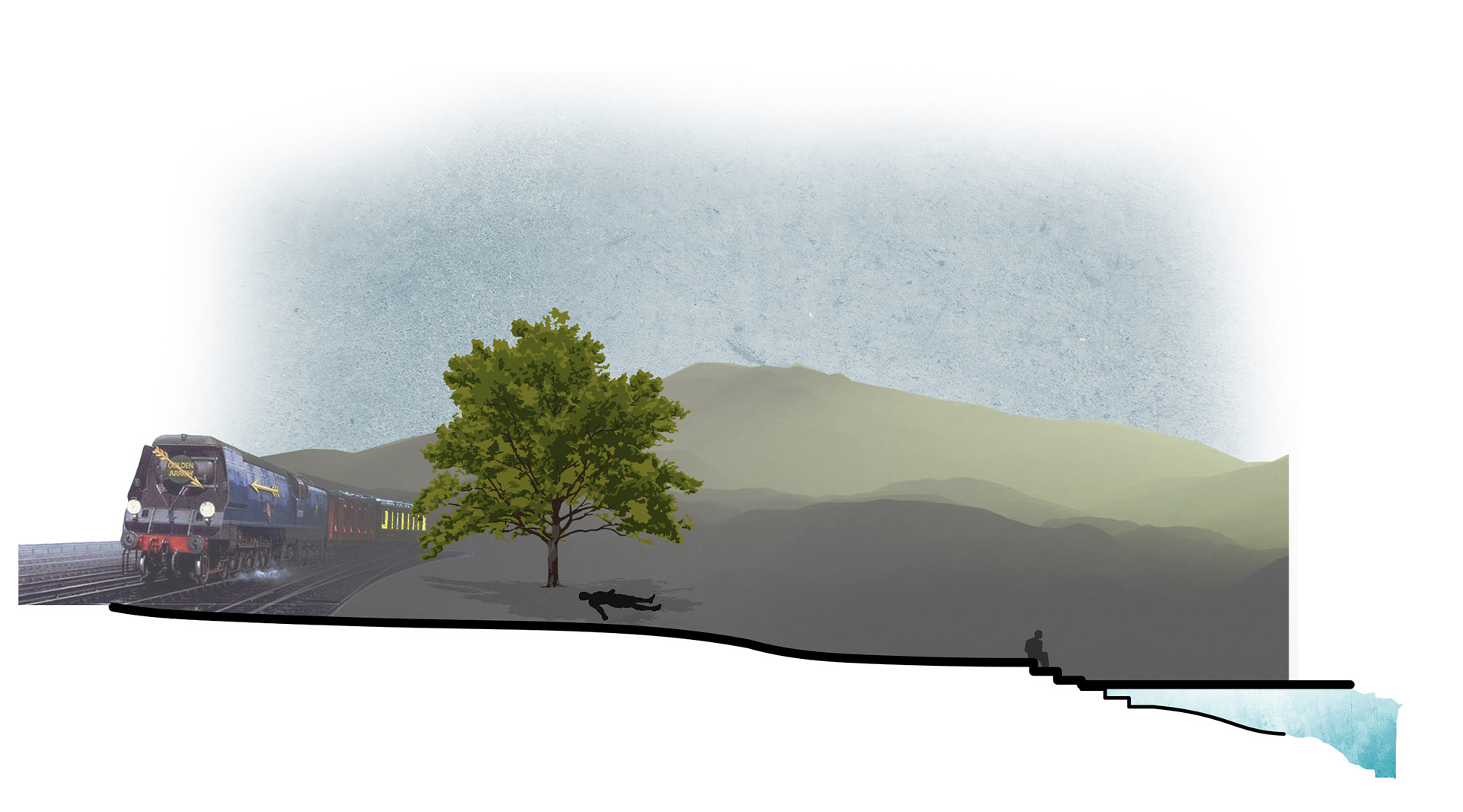 Initial sectional collage of the chosen site
The final design places the gallery in a simple black box that is elevated and removed from the landscape. As visitors step inside, they are invited into a completely white room with a series of paintings, as if being transported into another time and place. Afterwards, people can go into the space beneath the gallery to contemplate the work they've seen with a beautiful view of the lake.