Kai Gutschow, Annie Ranttila, Jennifer Szczesniak, Brian Peters
Space Divider was a 2 week exploration on wood tectonics in which the final product was to design and build a 4' X 8' structure using 2' long sections of a two-by-four. This project specifically studied issues of joinery, apertures, and conditions relating to ground and sky.
This project was done in collaboration with Ellen Zhu, Carly Sacco, and Paul Jung.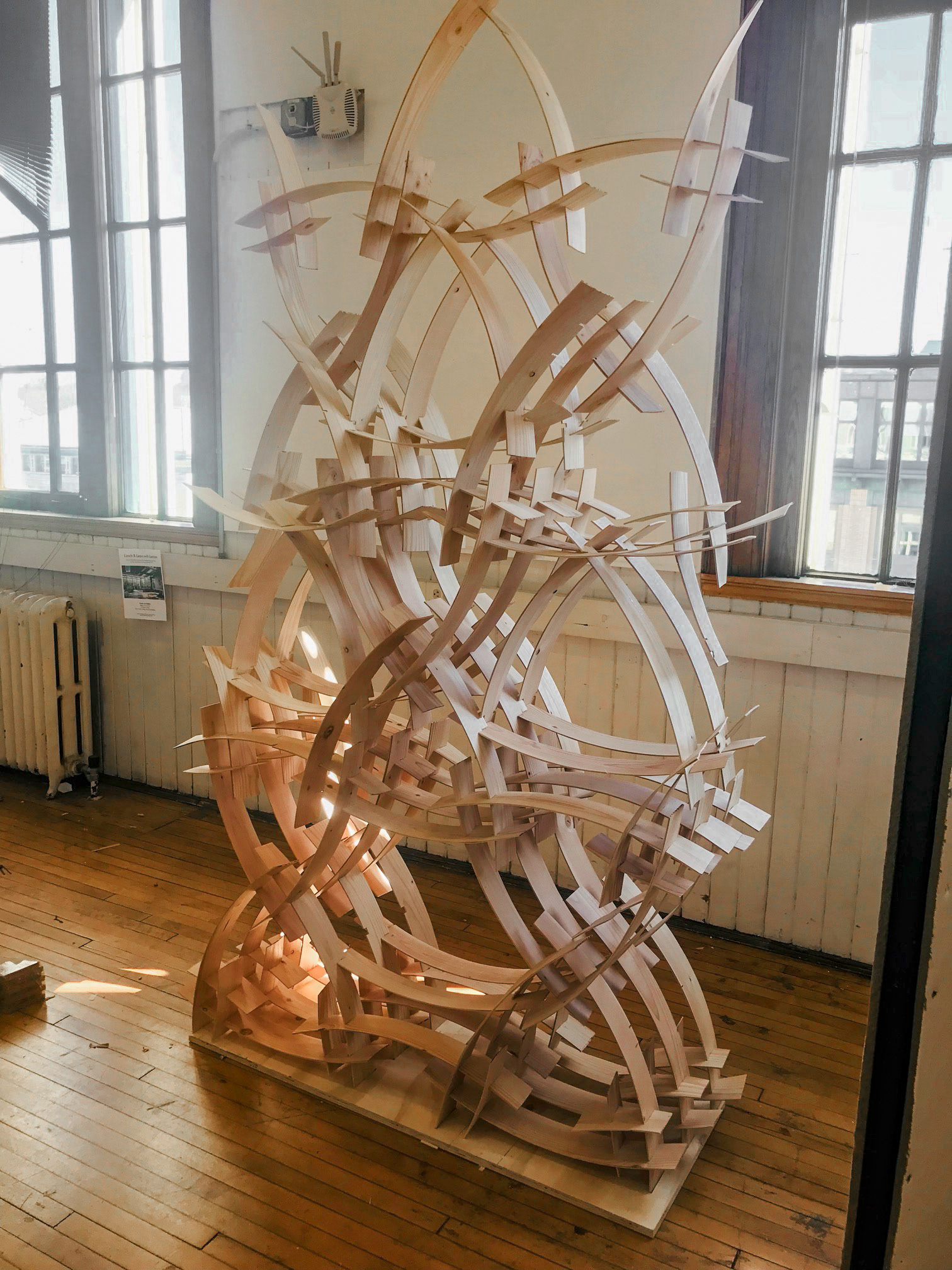 The completed space divider
The main design concept was to utilize the light and material properties of wood to create a structure that "grew from the ground" while using the least amount of wood possible. In turn, we explored lamination techniques with thin veneers of wood and bending them over a form to create a simple module of curved lumber. Due to the large number of modules we were dealing with, we used simple notches that were slightly bigger than the thickness of each module as a method of joinery.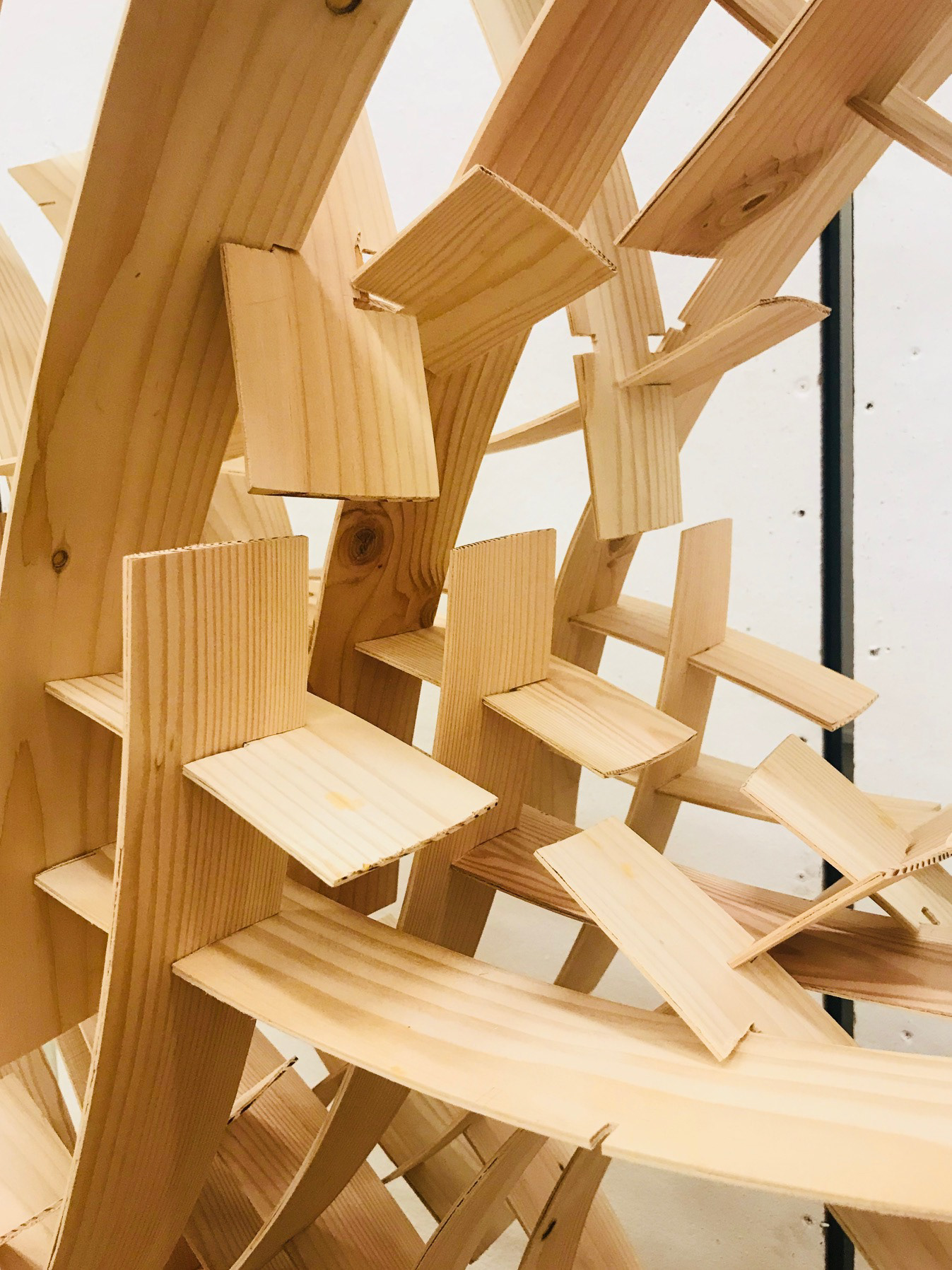 Close up of the joinery details